Accelerate your progress and have even more fun with RunMotion Coach PREMIUM !
We are here to guide you through your goals and give you the best advice for your progress.
Enjoy a unique experience and a complete training plan to push your training forward, whatever your goal is.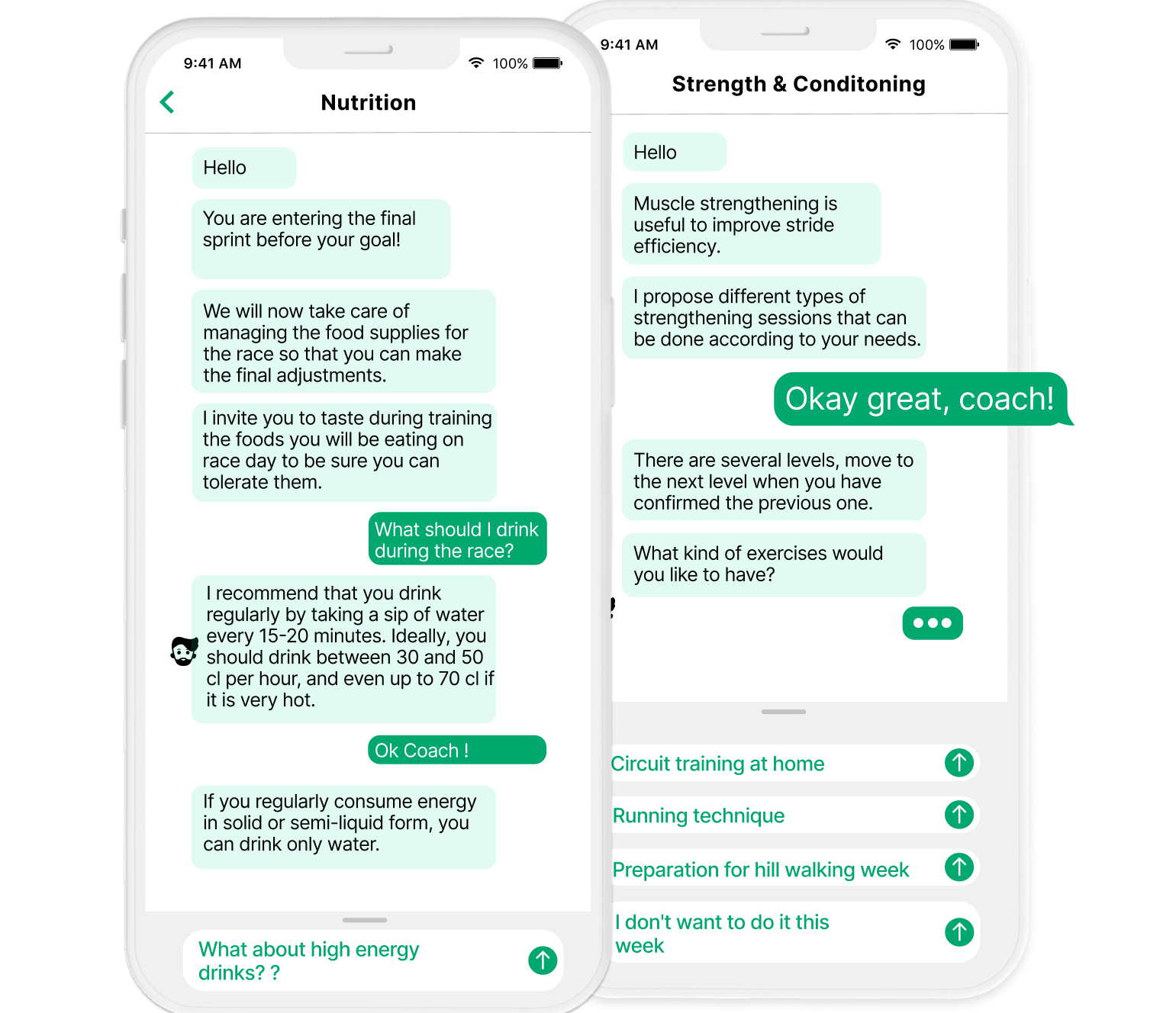 Add sessions of:
– Physical preparation
– Mental preparation and sophrology, conducted by Annette Sergent, sophrologist and two-time cross-country champion
Access to specific advice:
– Nutrition in collaboration with Benoit Nave, nutritionist of the organic brand Baouw and coach of Xavier Thévenard, three-time winner of the UTMB
– Management of running and recovery
Choose the personality of your coach: authritarian, philosophical or positive
Your digital coach will be present day after day to give you advice and motivate you.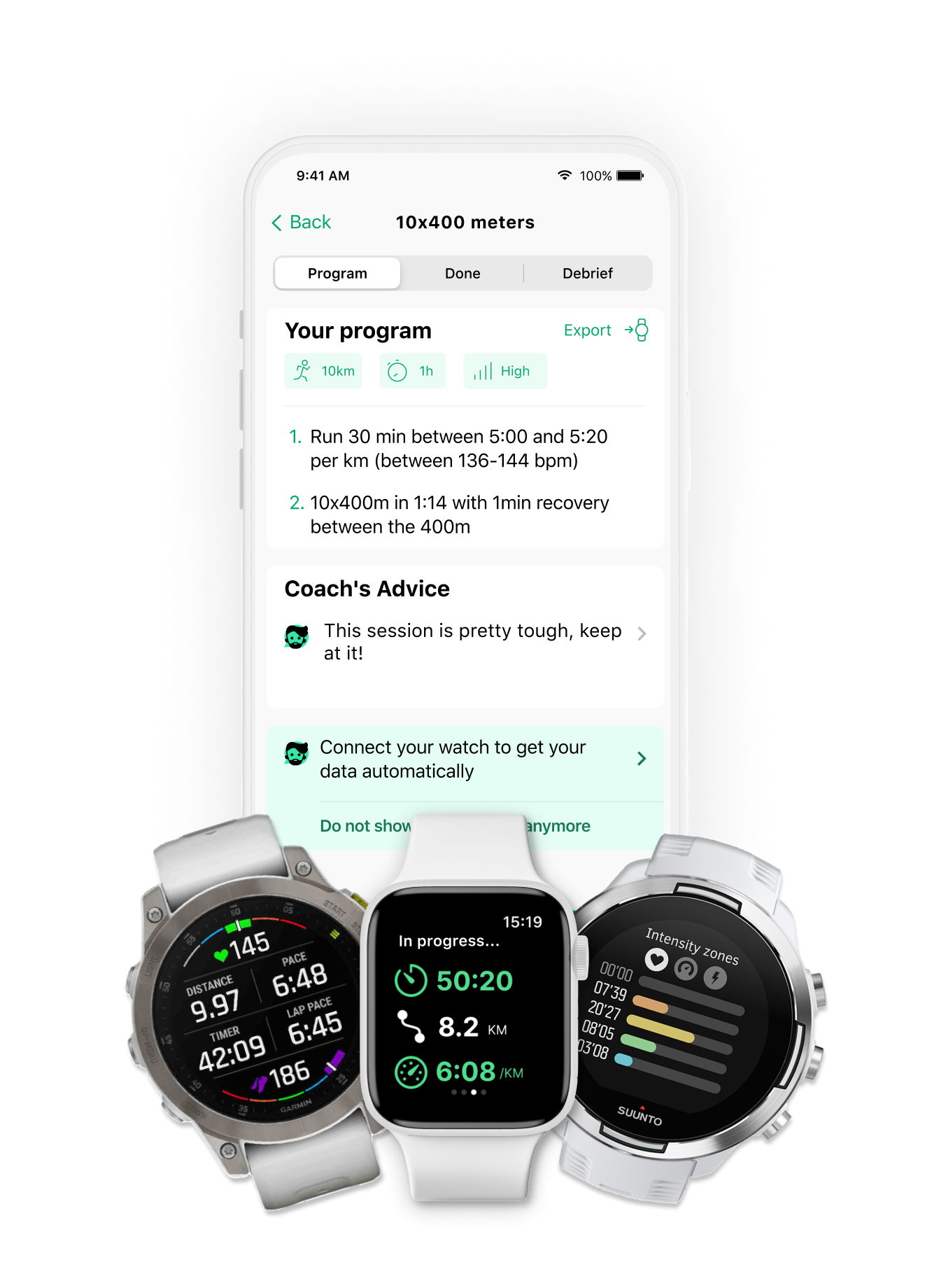 Access your workouts right on your watch to make it easy to monitor your session.

Sync your schedule to book a time slot to go running.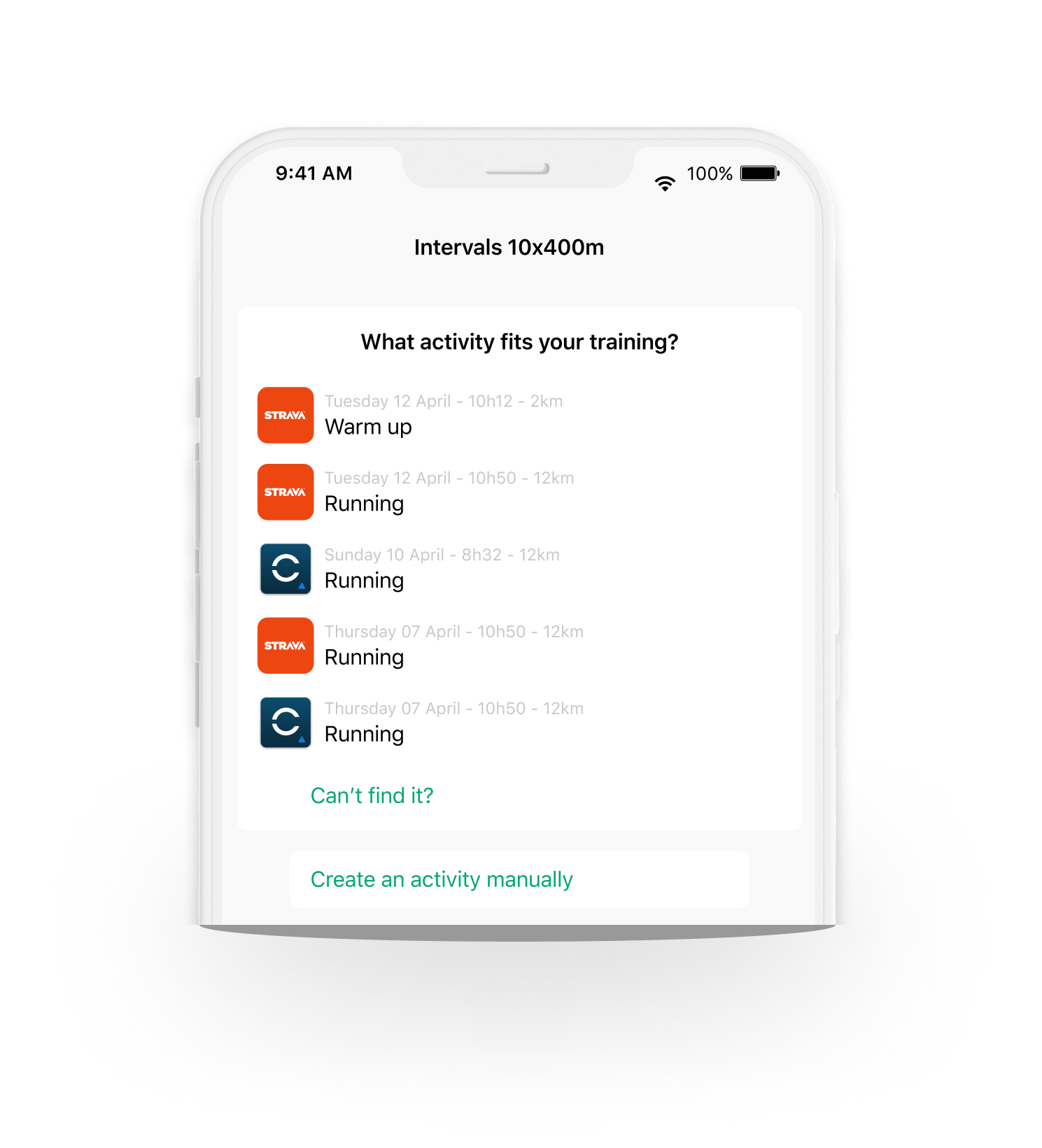 Get access to your detailed stats, week by week and by goals.

Get your MAS and your endurance index calculated by our algorithms.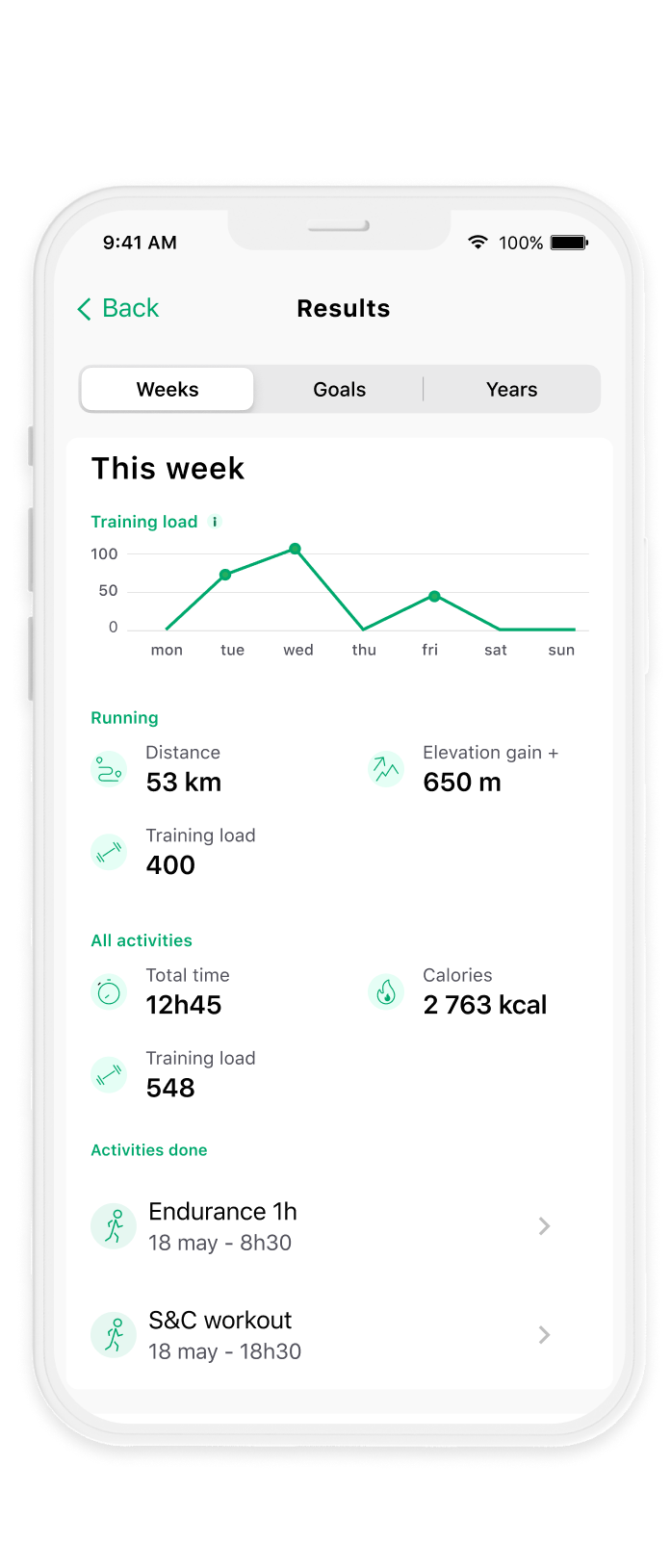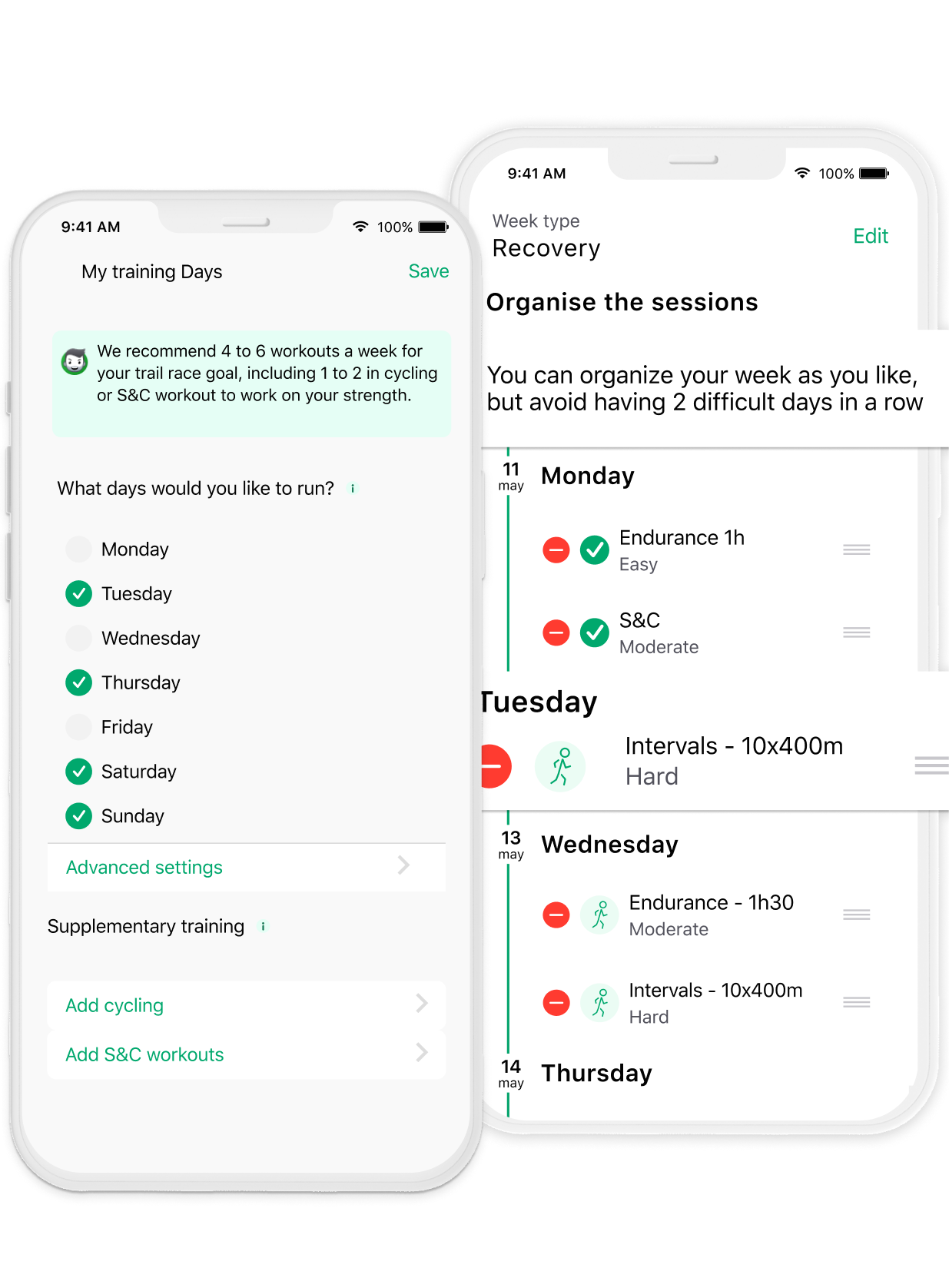 Change your training plan easily:
Change your current training days in the week
Move your most important workouts and get access to advanced settings
Add or replace a workout with a cycling workout or S&C workout
Your program evolves whenever you need it to.

'What I like most about the app is the synchronization and export of the workout. Everything works perfectly, I especially like the ability to adjust my week to the vagaries of professional and personal life'

'It is all adapted and intuitive. I appreciated its efficiency. It is an app that is really easy to use and even a bit playful'

'I think it's an easy to use app, everything is well explained and there is feedback after the workout and different choices. The workouts are varied, you can never get bored!'

A complete version to meet your
passion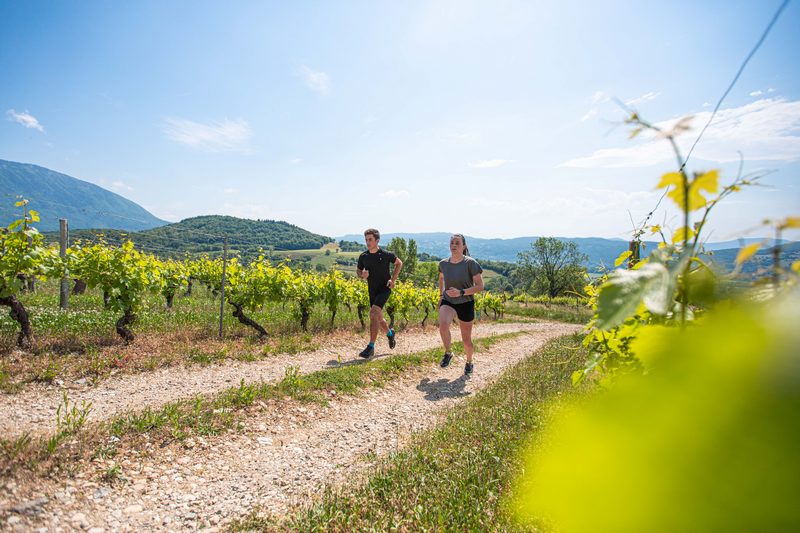 Enjoy your workout, make fast progress and beat your PR.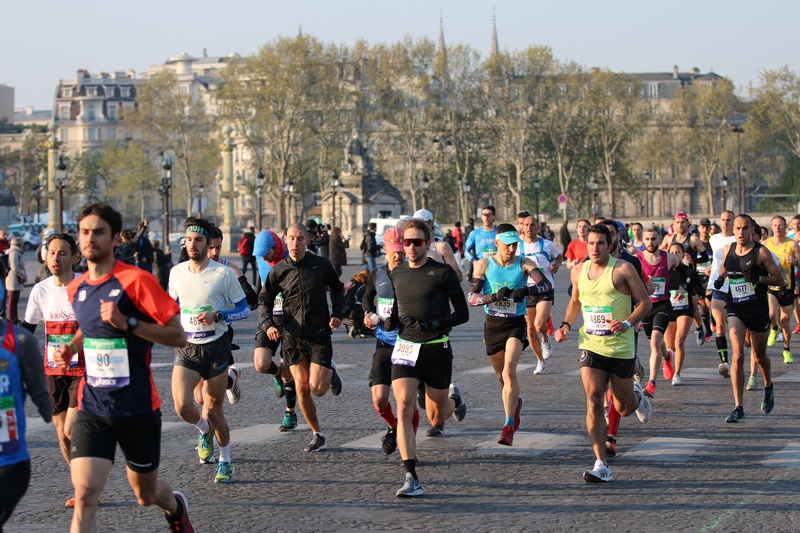 Be calm on the day of your race.
Well prepared to give it your all!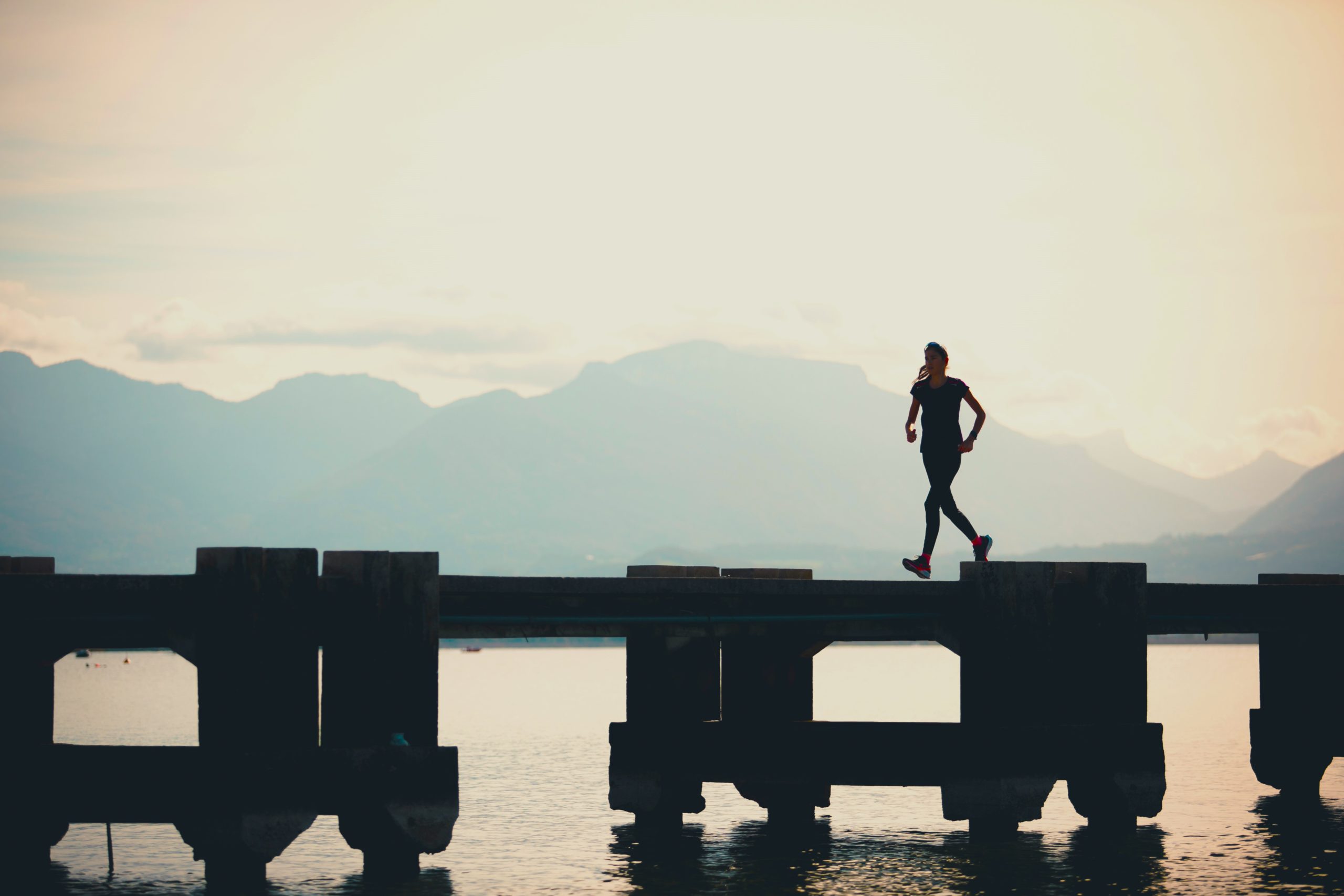 Become a thriving person, both in your sport and in your life.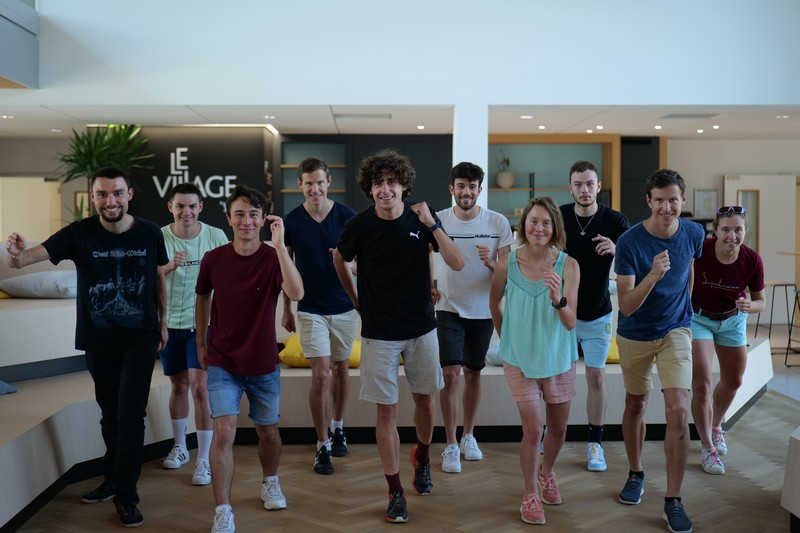 We are a small, human team and our offices are located in the heart of the Alps, in Savoie.
Premium subscriptions support us in our approach of development 100% made in France.
This allows us to constantly add new features and provide you with the best possible experience.
Run,

enjoy

and move forward !